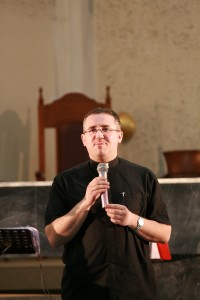 Dr. Wojciech Rybka
Dr. Wojciech Rybka S.V.D. has an MA in Theology from the University of Warmia
and Mazury in Olsztyn, Poland, Licentiate in Sacred Scripture from the Pontifical
Biblical Institute in Rome and a PhD in New Testament Language, Literature and
Theology from the University of Edinburgh, UK.
His doctoral dissertation focused on ancient Christian writers' interpretations of Acts 15:20 – 29 and 21:25. His other research interests include reception history of the Bible (especially in China) and Chinese Bible translations. Dr. Rybka is a Roman Catholic priest belonging to the Society of Divine Word (S.V.D.). Currently, he works in Taiwan as a missionary and a part-time Assistant Professor in the National Taiwan Normal University in Taipei.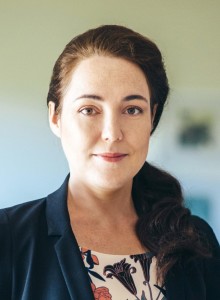 Dr. Elena Botova
Dr. Elena Butova wrote her Master of Theology dissertation about the priesthood of all believers from 1 Peter 2:9 at the University of Wales. Her PhD achieved at Avondale College of Higher Education, Australia focused on the research of the Four Prohibitions of Acts 15. Her other interests include homiletics, expository biblical preaching and sound Bible exegesis.
Dr. Butova has taught the New Testament in a number of colleges and universities in Europe, Australia and the USA. She is also a pastor of a local church in Melbourne, Australia. She is married to a minister and has two sons.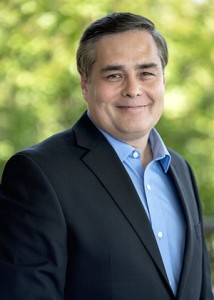 Dr. Charles Savelle
Dr. Charles Savelle has written both a master's thesis and a doctoral dissertation related to Acts 15. He has a BA in Biblical Studies from the Criswell College and a Th.M. and Ph.D. from Dallas Theological Seminary. Other specific interests include the role of the Mosaic Law and the Christian and biblical archaeology.
Dr. Savelle has taught and preached the Bible nationally and internationally and is passionately committed to the ministry of the local church where he has served in a variety of capacities. He is married and has three grown children and one grandchild.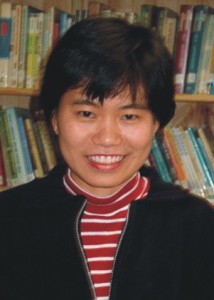 Dr. Theresa Yu Lau
Dr. Theresa Yu Lau wrote her doctoral dissertation comparing Acts 15 with the book of Matthew.  Her degrees include a BA in Psychology & Jewish Studies from the University of Melbourne, BTh from Australian College of Theology, and a PhD from the University of Melbourne.
Dr. Lau served in Spain as the Academic Dean & Associate Professor in New Testament at International Chinese Biblical Seminary in Europe.  She currently serves as Curriculum Planning Director & Online Learning Campus Coordinator at Melbourne School of Theology's Chinese Department in Australia.  Dr. Lau is also an ordained priest in the Anglican Church of Australia.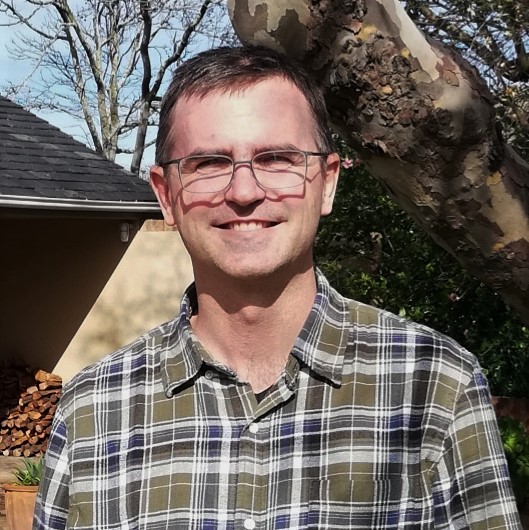 David Woods
David devoted himself to the Lord in the mid-1980s and has had a broad range of experience in Christian denominations, from Roman Catholic to non-denominational charismatic churches.
Over time, he began to explore the significance of Israel in end-times prophecy and thus the theological meaning of Israel (as a people and the land) in our times. A significant development in his search came in 2009 when he learnt that the "one new humanity" proclaimed by Paul in Ephesians 2:15 does not indicate homogeneity (sameness) of Israel and the nations in Messiah. Rather, the body of believers comprises both Jew and non-Jew without erasing their distinctive identities or calling. David recognized the church's need for clarification of its own twofold structure, of the enduring relevance of Torah, of the on-going role of Israel in God's plans, and of the coming kingdom on earth. He is committed to study, teach and publish on these matters.
He holds two Masters' degrees (one in Science and the other in Theology), and works online as researcher and educator at the South African Theological Seminary. His Master of Theology was done by publication, resulting in five papers all on the issue of "Jews and Gentiles in the Ecclesia" (four on the book of Acts and one on Ephesians). Most of his writing is freely available online here. David is married, with two daughters, and lives in Cape Town, South Africa.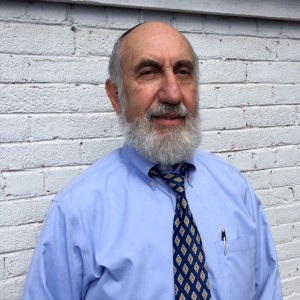 Pastoral Advisor to the Society – Jack Jacobs
Jack and Kate have a heart's desire to facilitate the coming together of Jew and Gentile in the "one new man" throughout the world.  Since 2003, Jack has served as the Congregational Leader of Beth Am Messiah (House of Messiah) near New York City – www.bethammessiah.org.  
He has faithfully built long-term relationships with nearby churches. Jack also authored the Becoming One Bible Study – a biblical guidebook to uniting the Jewish and Gentile followers of Jesus Christ – and Hear O Nations – an in-depth review of several key Bible passages specifically addressed to Gentiles.  Both books are available at www.TikkunAmerica.org. Among Jack's greatest blessings were seeing his mother, father and brother come to faith in Yeshua HaMashiach (Jesus Christ).  
Jack's wife, Kate, and their four children (Caitlin, Dan, Sarah and Ariel), along with Ruben and Casey, their son-in-law and daughter-in-law, and of course his five grandchildren, are his most precious blessings.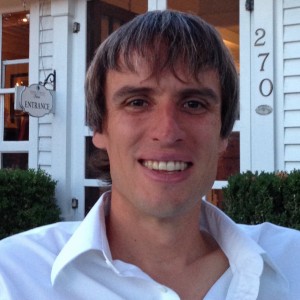 President – Paul Blake
As a Gentile Christian, Paul has been intrigued with Acts 15 for personal reasons… and curious about its implications for today.
His interest has led to study trips pursuing Acts 15 at a variety of libraries and seminaries including the Library of Congress in America, Emory University (Catholic), the British National Library, the University of Oxford, the Catholic University of America, Dallas Theological Seminary, Asbury Theological Seminary, Covenant (Presbyterian) Theological Seminary, and Gordon Conwell, amongst others.
Paul wrote a graduate thesis in 2010 on Acts 15, and he is presently writing on Acts 15 for his doctoral work at The King's University founded by Jack Hayford. He is ordained under Tikkun America, having served as the congregational leader of Kingdom Living Messianic Congregation in Kansas City for ten years. Paul presently serves as the leader of Elim Messianic Congregation in the Jacksonville, Florida metro area.