The Editorial Board will represent various streams per scholars who have established international relevance. We are currently establishing these connections.
Editorial Board Member – TBD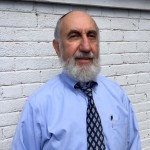 Pastoral Advisor to the Society – Jack Jacobs
Jack and Kate have a heart's desire to facilitate the coming together of Jew and Gentile in the "one new man" throughout the world.  
Since 2003, Jack has served as the Congregational Leader of Beth Am Messiah (House of Messiah) near New York City – www.bethammessiah.org.  
He has faithfully built long-term relationships with nearby churches. Jack also authored the Becoming One Bible Study – a biblical guidebook to uniting the Jewish and Gentile followers of Jesus Christ – and Hear O Nations – an in depth review of several key Bible passages specifically addressed to Gentiles.  Both books are available at www.TikkunAmerica.org.
Among Jack's greatest blessings were seeing his mother, father and brother come to faith in Yeshua HaMashiach (Jesus Christ).  
Jack's wife, Kate, and their four children (Caitlin, Dan, Sarah and Ariel), along with Ruben and Casey, their son-in-law and daughter-in-law, and of course his five grandchildren, are his most precious blessings.
---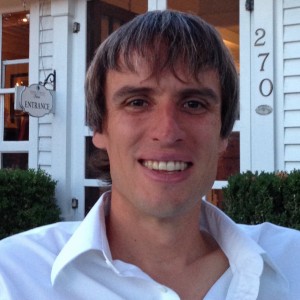 President – Paul Blake M.R.E, D.Phil(C.)
As a Gentile Christian, Paul has been intrigued with Acts 15 for personal reasons… and curious about its implications for today.
His interest has led to study trips pursuing Acts 15 at a variety of libraries and seminaries including the Library of Congress in America, Emory University (Catholic), the British National Library, the University of Oxford, the Catholic University of America, Dallas Theological Seminary, Asbury Theological Seminary, Covenant (Presbyterian) Theological Seminary, and Gordon Conwell, amongst others.
Paul wrote a graduate thesis in 2010 on Acts 15, and he is currently working on a doctoral dissertation on Acts 15.  He is ordained under Tikkun International, having served as the congregational leader of Kingdom Living in Kansas City for ten years.
Paul presently serves as the leader of Elim Messianic Congregation in the Jacksonville, Florida area.